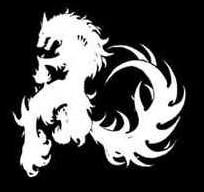 Welcome to Wolf Guy - Wolfen Crest Wiki
Wolf Guy - Wolfen Crest Wiki is an encyclopedia about everything relating to the plot, characters, and trivia of the manga. The wiki format allows anyone to create or edit any article, so we can all cooperative together to create the most factual and comprehensive database for fans of Wolf Guy - Wolfen Crest.
Wolf Guy - Wolfen Crest Manga
Edit
Wolf Guy is a story about a werewolf named Akira Inugami who just transferred into Yokohama Municipal Hakutoku Academy Middle School. Ms. Aoshika is not only divorced, but an under appreciated teacher at her job. But one drunken mishap leads her to witness firsthand the brutal assault and murder of a young man. However, after fainting, she awakens to discover that all of the assailants have been seriously wounded. And to her further surprise, the next day she discovers that not only is the young man Akira she met the night before alive, but he is now her new transfer student.
Most Recent Manga Chapter
Edit
Chapter 117
What's new on Wolf Guy - Wolfen Crest Wiki